Online Media Training

Internet technology has given me the opportunity to work with virtually anyone in the world who wants to get better when they need to work with the news media.

Live Online Media Training allows me to meet with you over a video connection to talk, teach, interview and critique your performance. It's also flexible enough to give you exactly what you want. If it's just a one hour video chat to get you set for success in your next media interview, my Hourly Tune-up works great.
If you've recently got a new position that involves speaking to the media, or if you have become an association spokesperson and you need to represent your organization to the media, my Professional Package will work perfectly for you. Stop worrying about facing the media and start getting better to shine in front of the cameras.


The choice is yours. Choose the package that works best for you and I'll get back to you within 24 hours to schedule your live online media training.
Hourly Tune-up - $199
Purchase one hour of video time with me to get you prepared for your next media interview (for 1 person only):

A discussion and quick analysis of your needs

A list of questions to expect from reporters on your issue

Key messages to use in your media interview

An interview with me to get your fully prepared
Recording of all interviews
Signed copy of my book The Honest Spin Doctor

My Bulletproof Your Brand e-book
Professional Package - $499
The package includes three one-hour training sessions (for 1 person only):

My full presentation on the media provided in my Corporate Media Training sessions

Detailed key message development on your issues

Recorded video interviews and critique

Recording of all interviews

Signed copy of The Honest Spin Doctor

My Bulletproof Your Brand e-book
Digital version of Grant Ainsley's Media Training Manual, containing sample policies

One hour of bonus video coaching within a year to prep you for an important interview (Value of $199 alone)


Choose the package that works for you and get ready for one-on-one instruction to make you great in front of the media.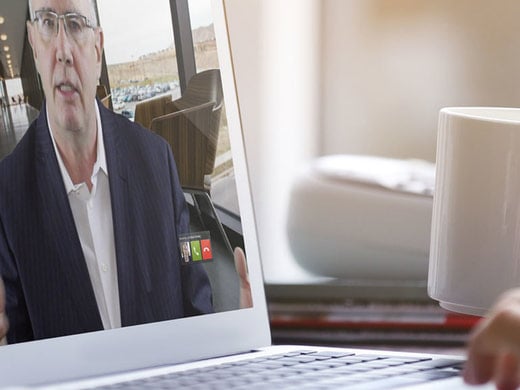 Get a three-hour training session with Grant Ainsley to improve your media skills. Grant uses a Zoom connection to show you everything you need to know about the news media to prepare you for media interviews and then will interview you on your topics.