About Grant

Grant Ainsley is a former award-winning journalist and public relations professional, who now works with politicians, business executives, association leaders and others to help refine their messages.
He has spoken across the country about the news media, spending much of his time conducting media training sessions for organizations. He also delivers keynote presentations on communication and social media. They're titled Can We Talk? and Using Social Media to Build Your Brand and Make Money.

Ainsley spent almost three decades in the news media, public relations and association management. His first career was in radio and for the majority of that time he was News and Public Affairs Director of 96 K-Lite Radio in Edmonton.
In addition to managing the newsroom and assignments for reporters, he handled morning news anchor duties and either hosted or produced a daily talk show.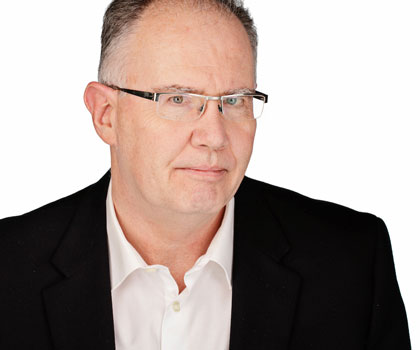 Later, he was in charge of Public Relations for the City of Edmonton's Public Works department and its 1,500 employees. While there, he was responsible for communications as Edmonton launched Canada's first curbside waste recycling program.
Ainsley then moved into association management and for over a decade was CEO of the Alberta branch of the Canadian Home Builders' Association.
In all three careers, he won national awards for his work.
During his time in the media, Ainsley interviewed some of the most prominent names in Canada, including Wayne Gretzky, John Chretien, John Candy, Rick Hansen and many others.
He's the author of the book The Honest Spin Doctor about media relations and lives in Edmonton, Alberta where he was born and raised. Grant and his wife Deborah have four grown children.