Stop Reading to Me!

By Grant Ainsley | Tips | [comments] | Posted [date]
---
If you think about it for a moment, you've seen this happen far too often lately. You are watching a TV news or sportscast and the anchor says, "In a prepared statement...." The announcer then proceeds to read every word from the corporate statement.
Maybe it's just me, but I find it terribly annoying when an announcer reads for me, even though all the words are on the TV screen. Unfortunately it's happening more often these days and it's not good journalism.
There's a better way of doing it, so here's my advice for TV networks across North America.
Reading the Corporate Statement
We have a home gym in the basement, so most weekdays after breakfast you'll find me down there getting some exercise. We have a TV installed and I usually watch the morning sports highlight shows on TSN and Sportsnet.
Last Friday on TSN, two stories in the first 15 minutes of the broadcast included the anchor reading public statements, word for word. It reminded me how much I hate this practice and unfortunately, I see it being done more and more on TV newscasts, cable news networks and sports networks.
The first "Read Along With the Anchor" came from the Arizona Coyotes after they cut ties with their fourth round draft choice Mitchell Miller, who bullied and racially-abused a disabled black teenager for years.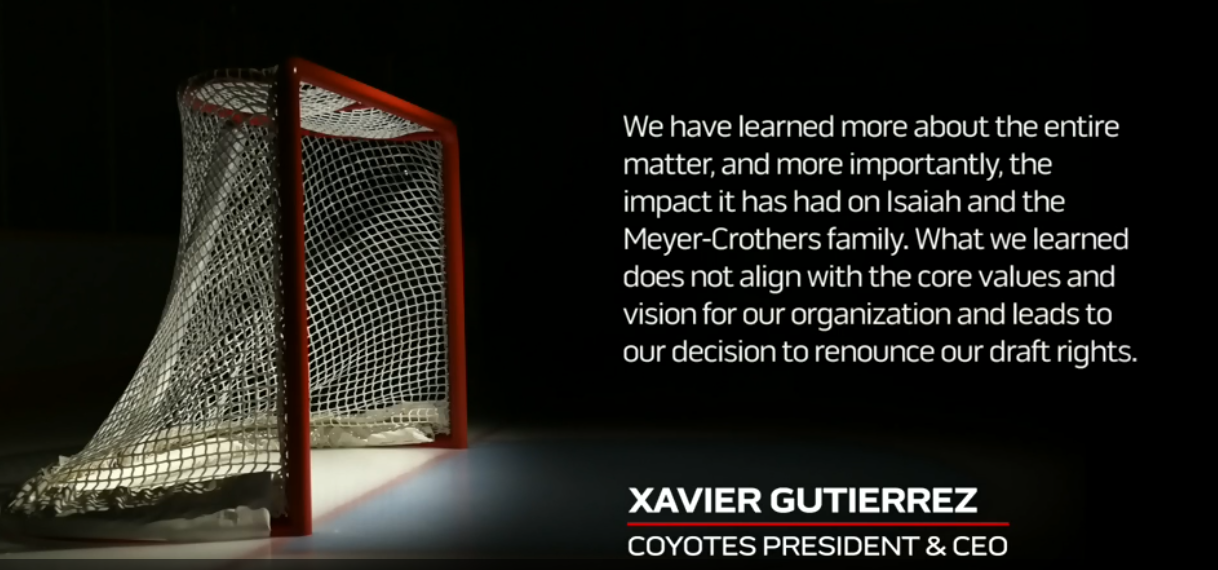 There was a second part to this statement, which the anchor read too. Whenever I see this being done I want to yell at the TV "I can read you know. You don't need to do it for me."
It didn't stop there. Ten minutes later, the anchor was reading the first of this two-part statement from Clemson QB Trevor Lawrence, after be contracted COVID-19. The statement said very little, other than confirming he had COVID.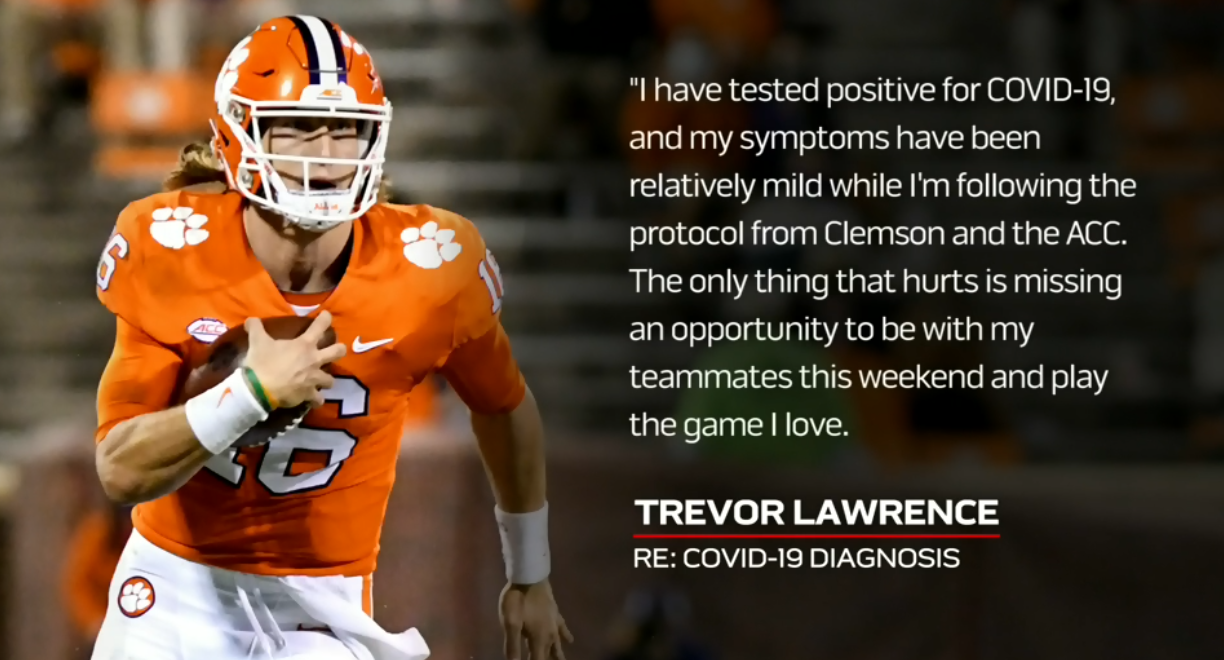 TSN certainly isn't alone in doing this. The day before I saw an anchor on Sportsnet read a three-part Tweet from baseball pitcher Trevor Bauer word for word. It seemed to go on forever. To me, it was like nails on a chalkboard.
Here's What to Do
We used to see the occasional statement from companies, politicians, teams, celebrities or athletes being shown on the screen and read word for word, on the air. Now we're seeing it all the time. There's hardly a day that goes by that I don't see a statement posted on TV and every word is read by the anchor. Each time it happens, the broadcast loses momentum.

As these people increasingly use social media to make statements, TV networks are running their full statements just as often. It feels like something from the Chinese Ministry of Truth.
I have a suggestion for TV networks. Do one of two things. Either take the words off the screen and paraphrase what the statement is, or leave the words on the screen and just relate the key points to the audience.
That's kind of awkward though, so simply paraphrasing the statement would likely work better. I advise clients I work with to improve their public presentations, not to put anything on the screen behind them that will force their audience to focus on, unless they give them the time to read. It works the same on TV. It's difficult to put a lot of words on the screen and keep talking. People can't take both in.
What's wrong with paraphrasing the public statement? I can hear it right now "In a statement released to the media today, the Arizona Coyotes said……". Let's face it, corporate statements contain a lot of words and phrases that have little value in being repeated anyway. Telling me that a team is taking "this situation very seriously" is junk and something I can do without.
It's also not the job of any TV network to broadcast somebody's statement word for word. Journalists only need to tell us what somebody said in the best way possible. Putting a statement on the screen and reading it word for word isn't good journalism.
How Did We Get Here?
Why are we in a situation where statements are being read on TV as much as they are?
Social media is the main culprit. People and organizations releasing statements generally use social media, or their website to do it. They kill two birds with one stone when they do because their statement goes to their followers right away and then it's picked up by the media and broadcast to others.
Let me make this clear. When somebody normally releases a public statement, they hope that's the end of it. They hope the media won't come asking questions and they hope the public uproar will die down. When the media reads their statement word for word, they win. Stopping there is poor journalism.
Let's face it, writing a statement is a lot easier than answering tough questions from the media about the issue. I would hope that if a team releases a statement, it doesn't get it off the hook from having to answer questions from the media.
We're now getting to the real cause of the rash of statements being read on the air. Cutbacks and layoffs, coupled with the pandemic, have made it difficult to get cameras in front of many newsmakers, especially if they're not people who we are used to seeing on TV on a daily basis like politicians. As a result, it seems to be easier to read a statement on the air and call it a day.
In the case of Arizona drafting a young player like Mitch Miller, there are many questions that need to be asked and answered. I doubt if we'll ever get those answers though.
Isn't it the job of the news media to ask questions and not be note takers?
If TV networks are going to be reduced to being note takers, at least you can stop reading to us and find another way to do it.
Image credit: TSN.ca
Media Training Minute
I've added a dozen videos to the Media Training Minute section on the Videos page of my website. Check them out. Some great bite-sized media tips.