TSN, Sportsnet and the Survival of Sports Loops

By Grant Ainsley | Tips | [comments] | Posted [date]
I watch the morning sports loop shows on TSN and Sportsnet during the week as I workout in my home gym. Sportscentre and Sportsnet Central get in a better workout than I do as they constantly go through contortions finding ways to fill hour-long shows.
If you watch these shows you might not have picked up some of the tricks of the trade as the networks cleverly find ways to make 60 minutes pass as quickly as a walk around the block on a warm day. They've got really good at making everything seem important.

After you read this blog, you may never watch these shows the same way again.
Less Would Be More

Truth be told, TSN's Sportscentre and Rogers' Sportsnet Central should both be 30 minutes instead of an hour. There simply aren't enough sports highlights and big developments in sports to fill an hour, other than a few times a year. However since what are known as the sports loops run the same show from midnight until mid-morning, I guess it's better to run the same hourly sports show 10 times instead of a half hour show 20 times.
It's important to note that when ESPN launched the first sports highlight show in the 1980's it was only 30 minutes and it worked fine. The same formula was used for years, perhaps decades as two hosts in a studio traded catchphrases as they worked their way through highlight packages. Somewhere along the way ESPN's Sportscentre moved to an hour in length and TSN did the same with its version of Sportscentre and Rogers followed suit when it came on the air.
While TSN, Sportsnet and ESPN go along their merry ways with hour-long sports highlight shows, Fox in the US decided to scrap its highlight show on Fox Sports1 (FS1) earlier this year. It moved to a sports/comedy format for the show. The highlights were gone. It's a sports highlight show without the highlights.
While nothing has happened in Canada yet, you do have to wonder about the future for highlight shows at TSN and Sportsnet. These days, if you're not watching a game live, you can get highlights within minutes on Twitter or Facebook.
I often ask my youngest son if he saw a great goal that night, or a spectacular dunk and the answer usually is "yes". Why bother watching the highlight shows if you've seen most of the great highlights already?
The Tricks of the Trade

For the time being though, both TSN's Sportscentre and Sportsnet Central crank out hour-long packages and they've got really good at filling time. You see the trick is, to find ways to fill the 60 minutes without viewers losing interest and going elsewhere.
Both shows have some common themes. Put your biggest stories and highlight packages off the top of the show and keep commercial interruptions to a minimum in the first half hour. In the second half hour, fill with analysis, features and commercials. I believe the technical term for this is "fill".
However, the shows need to throw in some analysis in the first half hour too. This is where "the panel" comes in, where a host gets opinions from between 1-3 other reporters/colourmen/analysts. It's a great way to kill four or five minutes. A classic move off the top of Sportscentre is a 90 second highlight package, followed by 30 seconds of lively banter between the Sportscentre anchors and then they throw to the panel to fill the next few minutes. Before you know it, six minutes has been filled and there's only 54 more to go. The real home run comes if there's a big game (i.e. any Toronto team in the playoffs) and a second panel can fill another four minutes at the bottom of the hour. One game can eat up ten minutes of programming if done correctly.
Another trick both shows are now using is a 30-45 second mashup of comments from sports announcers and analysts who have slowly said things during a televised game like "He's the best running back in the game today", or if a team is struggling there will be a classic line like "They just seem to have lost their identity." This nicely kills close to a minute by the time before they finally get around to giving you the highlights from the game.
Even major league baseball cooperates with the highlight shows. Spring training lasts six weeks as MLB teams milk second revenue sources in Florida and Arizona where tickets are sold for meaningless exhibition games along with T-shirts, beer and hot dogs.
TSN and Sportsnet find ways to fill their highlight shows by answering questions everyone wants to know such as "Who will hit leadoff for the Blue Jays?" or "Will Josh Donaldson's calf muscle be better in six weeks?" or "Will Jose Batista be hungrier this year now that he's learned nobody else wants him?" (ok, I made that one up). It's all great fun and beautiful way to fill five minutes of every show for a month and a half. It's pure gold for the networks.
Throw in a couple of regular short features, a Top 10 list, some upbeat chatter from the hosts at the end of the show and another 60 minutes is in the can.
Your TV Guide to Sports Loop Viewing
Here's some advice from a person who has watched these shows going back to the days of Nick and Hick (Nick Charles and Fred Hickman) on CNN's Sports Tonight in the 80's.
The first 15-25 minutes of these shows is usually pretty solid, so if you have a choice, try to catch the first portion of the show and skip the last half to three quarters, which are dominated by commercials and features.
When a panel discussion comes on, just flip to the other channel, unless you're interested in listening to four minutes of "analysis." You know it's a panel discussion as soon as the host uses the word "alongside" as he or she mentions who's also on the panel. That's code for "We're about to fill four minutes of airtime so hang in there."
Monday mornings are the best day to watch highlight shows, but Tuesdays are the worst generally because of so few games the night before. This is where TSN's show brings former CFL or NFL players into the studio to tell you what you already know about the Monday Night game.
Expect the two shows to give better coverage to a league they cover and noticeably less to a league the other network has the contract for. I wrote a blog about that a few weeks ago.
Don't get me wrong. The hosts, reporting and technical work on these shows are very good. It's just when you take a show with 20 minutes of decent content and try to make it into a 60 minute program night after night, there' are going to be more losers than winners.
----------------------
Sign up to get my blog each week and when you do you'll receive my free e-book.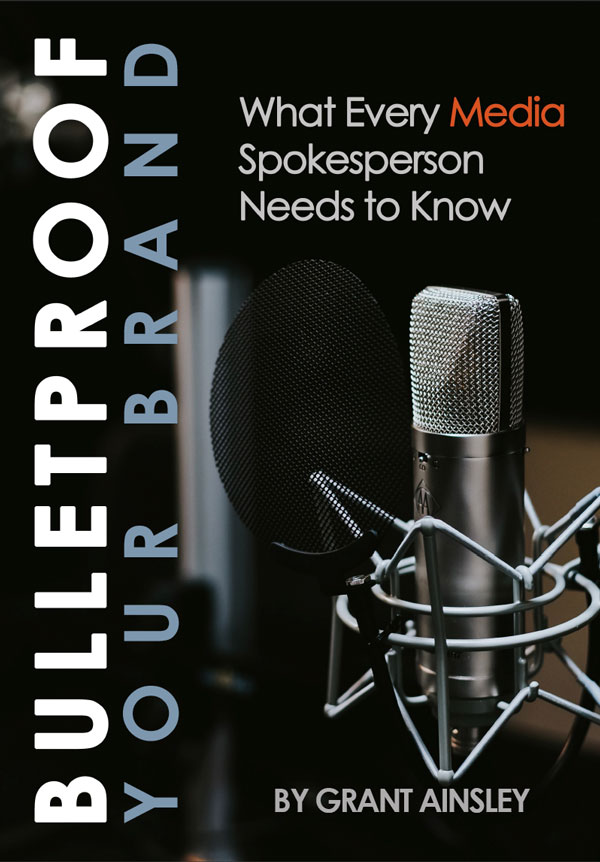 .