My Birthday, the 60's, #yegmedia and Popcorn Playhouse

By Grant Ainsley | Tips | [comments] | Posted [date]
---
Today is my birthday.

I was born at the Royal Alexandra Hospital just north of downtown Edmonton and have lived in Edmonton ever since, other than for a few months when I started in radio.
Every summer I reflect on growing up in the 1960's and early 70's and what those summers were like. Since I normally write about the media, I thought I would devote this blog to looking back on those days and thinking about how much the media has changed since Popcorn Playhouse was a daily staple for me.

The Edmonton Journal - A Window to the World
Before I started working summer jobs while going to school, I had a lot of time on my hands over the summer. I grew up just north of where Commonwealth Stadium is today. It always seemed many summer days dragged, as if there was a little too much time without something important to do.
One of the daily highlights was getting a copy of the Edmonton Journal dropped on the front step.
Well that's not quite accurate. The Journal didn't often hit the step during the summer because I was sitting on it waiting for the paper to arrive. In the late 1960's and early 70's the Journal contained so much new information. I scanned the baseball line scores from the night before to finally find out what happened. I may have got some scores and perhaps saw a few highlights on the late TV news, but even if I had, there wasn't a lot of detail. Today of course we get details on every at bat almost instantly. Back then we didn't get much information until the Journal arrived around 4:30 the following afternoon. That's how important is was as a news source.
Horse racing used to be so much bigger in the Journal than it is today. I always wanted to see who Shudda Haddem and Willie Ketchum were picking. It wasn't until later that I came to realize the same guy made the selections for both. That was a disappointment.
The Journal gave me my first sense that events that happened in my community, Canada and around the world were important too. While TV had more immediate coverage, I quickly realized the Journal laid everything out for you in one place and it likely had more local reporters than it does today.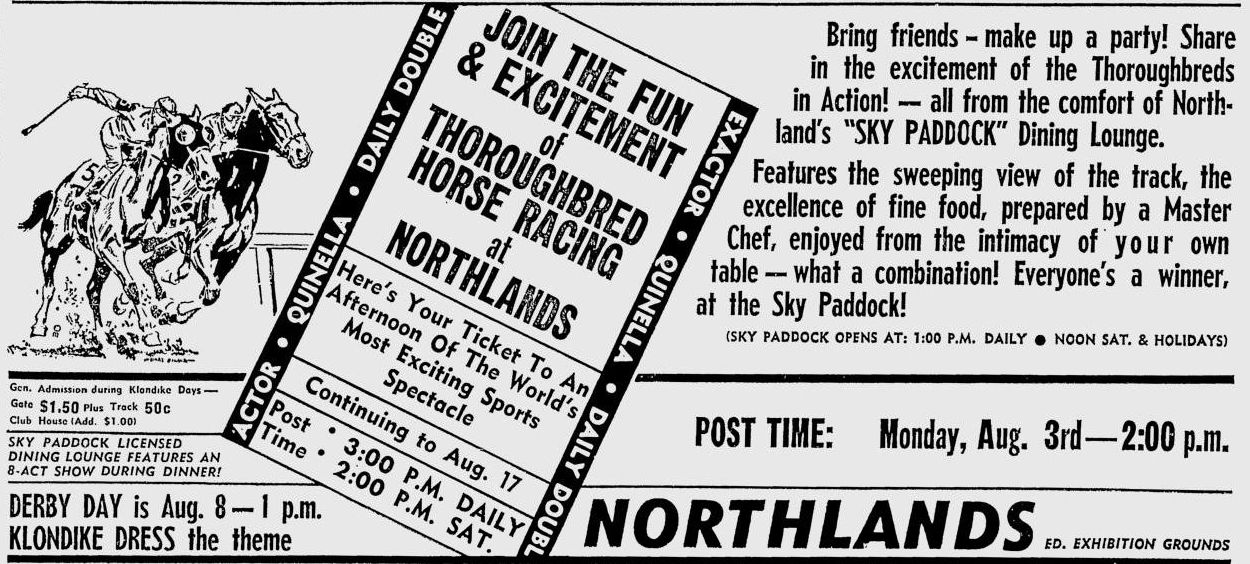 Black and White TV and Rabbit Ears
In the 60's Edmonton only had three TV stations – CFRN, which today is CTV Edmonton, along with CBC and CBC French. It wasn't until 1974 that CITV came along, which is Global Edmonton now. That was about the same time as we got cable and the world opened up to us.
I remember my parents watching the local news on a black and white TV with rabbit ears. There was Sid Lancaster and Norm Williams on CTV and Alex Moir on CBC.
Like most kids though, I preferred to watch other shows. The can't miss show of the week was Stampede Wrestling on Saturday afternoons. Before it started it's long run on Saturdays, it used to come on after the late news on Monday nights. I remember many a Monday night going to bed as my parents watched the Pig and Whistle show, so I could get a few hours of sleep before my Mom would wake me up to watch wrestling. It was a deal we had and no I'm not making up the name of the TV show. There really was a show called Pig and Whistle on CTV. I can still remember the theme song drifting into my bedroom as I tried to get to sleep.

A local staple was Popcorn Playhouse with Eric Neville. He used to do a quick interview with the kids on the show to give them a few seconds of fame before the birthday kids dug in the Klondike Eric's Gold Mine to come away with nickels and dimes wrapped in gold tinfoil. Muskeg the Moose was great, especially when kids would ask him dirty jokes that they heard from their parents.
Then there was Kids Bids with local auctioneers Pat and Jean O'Hara. Kids saved box tops and bags from Old Dutch potato chips and then went on the show to bid on prizes – an early version of E-Bay. I always thought the O'Haras were actors until my parents took me to their auction house to buy a colour TV in about 1967. We were just getting colour TV in Edmonton then and the Viking model (originally sold at Eaton's) came in a big wooden cabinet. It was the size of a Buick, but I digress.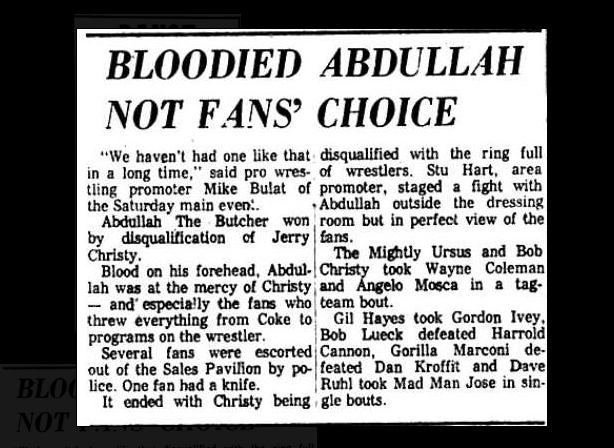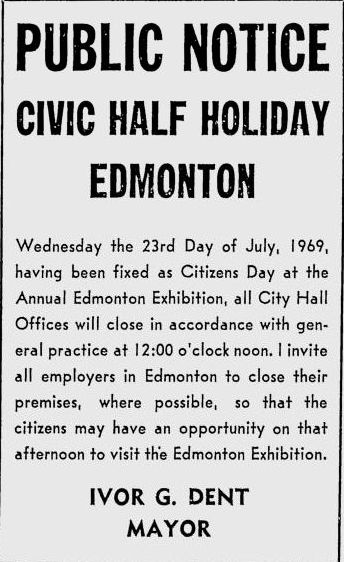 The Summer of 69
I remember the summer of '69 because the Montreal Expos were in their first season and we got many of their games on TV. I also remember it for man landing on the moon, the Manson murders and Woodstock. Little did I know that less than a decade later I would be working in the newsroom of Edmonton radio station CHQT.
In the summer of '69 my friends and I only wanted to listen to 630 CHED. It played all the hits. Why would anyone want to listen to a station like CHQT, CJCA or CFCW just because they had more news? We just wanted to hear songs like Crystal Blue Persuasion, Bad Moon Rising, Honky Tonk Woman and Get Back for the 10th time that day.
FM stations didn't come along until the 1970's and 80's, so we had about a half a dozen AM stations and that was it. If you liked country you likely listened to CFCW. If you liked pop you listened to CJCA and if you wanted easy listening then CHQT was for you.
CHED had a massive audience due to demographics and a lack of competition, but advertisers preferred stations where people had some money to spend, although come to think of it, I did spend a lot of my meagre income on records and concerts at the Edmonton Gardens in those days.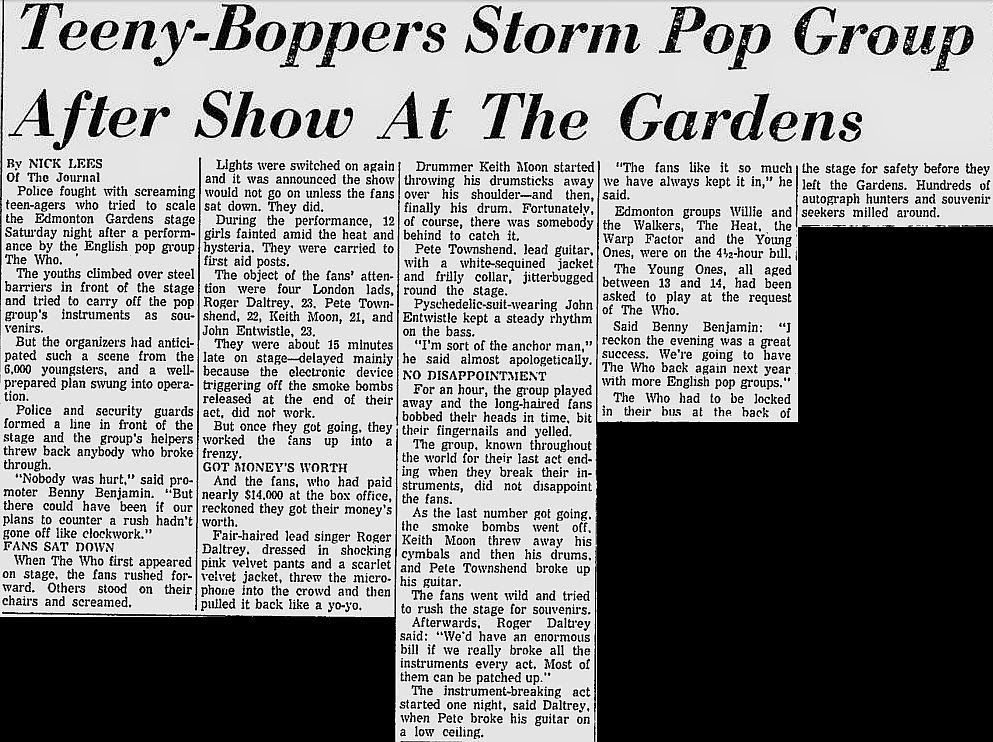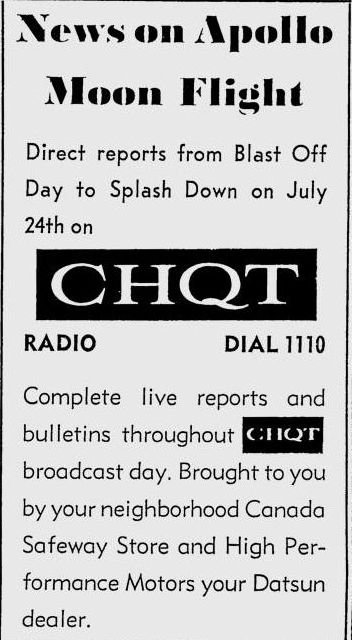 The Simple Life
Things were much simpler then. You got one newspaper a day, except for Sundays, and it had everything in it you needed. Sure the information wasn't immediate like it is on the internet today, but it's all we had and we were happy. If you heard about something the day after it happened it was no big deal because that's how it was.
We got one hockey game a week on TV on Hockey Night in Canada and when a second game was added on Wednesday nights in the late 60's it was big stuff. Actually seeing the game in colour was a huge bonus. We appreciated getting something new a lot more than we do today.
If you wanted to listen to music, you could find what you wanted on AM and if the station was tuned properly you got decent quality. When I really liked a song, I took the bus downtown to Zellers and bought the 45 for a dollar, or the whole LP, brought them home and played them on a turntable with speakers as big as linebackers.
Looking back on it, newspapers, TV and radio were crap compared to what we have today, but we seemed happier. When we can't get our new iPod to make a Bluetooth connection today we get upset. We didn't have that problem in the 60's. If we weren't getting good TV reception so we could watch Siesta Cinema we'd just fiddle with the rabbit ears until we did.
======================
Thank You to Vintage Edmonton
Images used in this blog have been included with permission of Vintage Edmonton, a fantastic site that captures the history of Edmonton incredibly well.