Room Rating the Sports Reporters

By Grant Ainsley | Tips | [comments] | Posted [date]
---
There hasn't been a lot of good from the pandemic, and as we start another week, it looks like things will get worse before they get better.

One thing I have enjoyed in 2020 is a Twitter account called Room Rater. It has about 350,,000 followers and does a quick critique of the background used by many of the people being interviewed on TV. Some people are well known, while others aren't.
If you read my blog on a regular basis, you'll know I'm a sports fan. Since I'm also a self-proclaimed expert on what serves as a great video background, I thought I would look for the best backgrounds for sports reporters on TSN and Sportsnet. I found my 3 stars.
My 3 Stars
In last week's blog, I criticized TV networks and programs for not taking enough pride to deliver good video and audio quality from people doing their shows and interviews from home. We're nine months into the pandemic, but yet we still see and hear cases of awful technical quality in interviews and reports done by people working for networks, such as reporters.
On today's blog, I'm doing the opposite. I'm giving praise to some of the sports reporters/analysts/insiders who we see on TV in Canada doing a report or interview from their home office.
I've selected my three stars and conclude with a great example of how not to do it.
3rd Star - Craig Button (TSN)
Nice and clean. Not overstated. Good use of a corner cabinetry unit. Could do with a little more on the shelves. Maybe a small plant or two and a lamp. Good lighting and clear video. 7/10.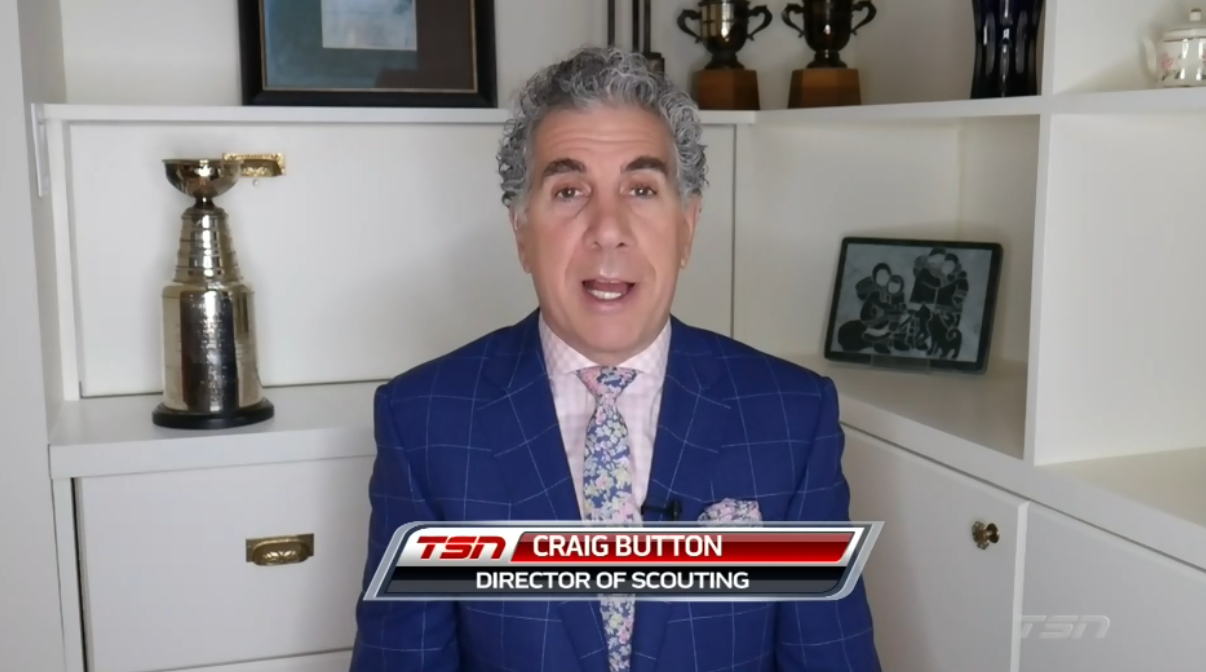 2nd Star - Dave Naylor (TSN)
Really like what TSN's CFL expert has done here. Bonus points for the pot lights at the top and the Fantuz Flakes. In fairness, Dave has had a lot of extra time to work on his background with no CFL this season, but still, a great effort. 9/10.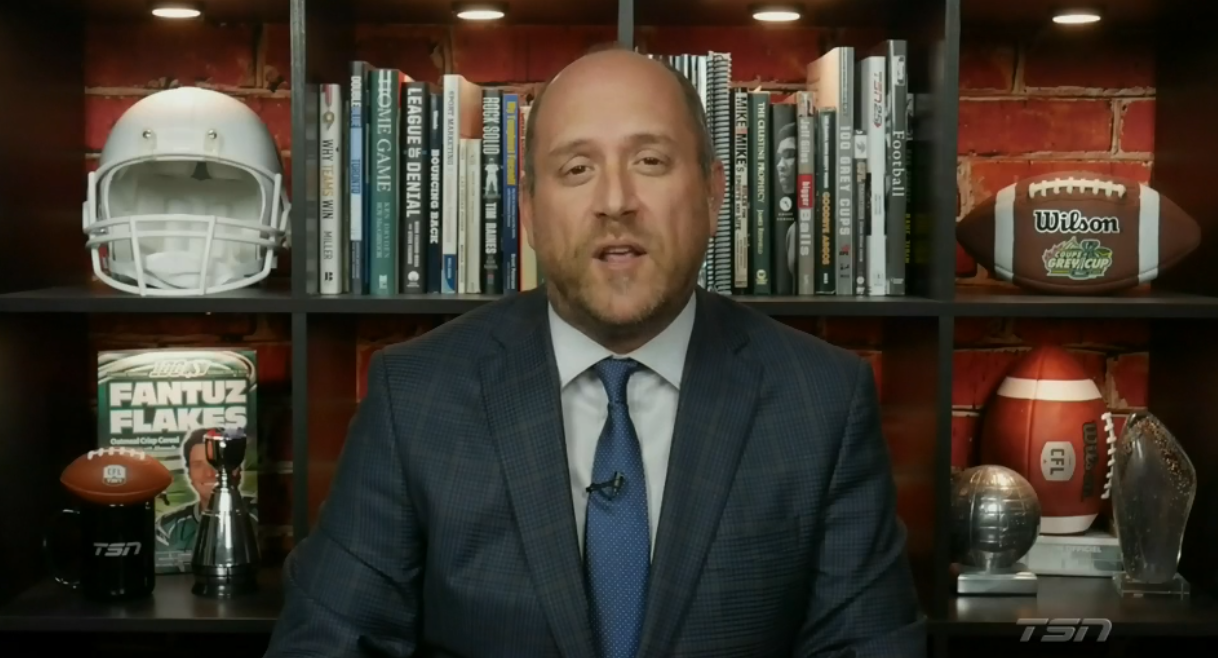 1st Star - Frank Seravalli (TSN)
A narrow win over the Naylor entry, but a deserving first star. Big points for the Jofa helmet and Gritty doll (Seravalli is from Philadelphia). Shelving unit with different levels provides a nice touch. Good lighting and other items make this a standout. 10/10.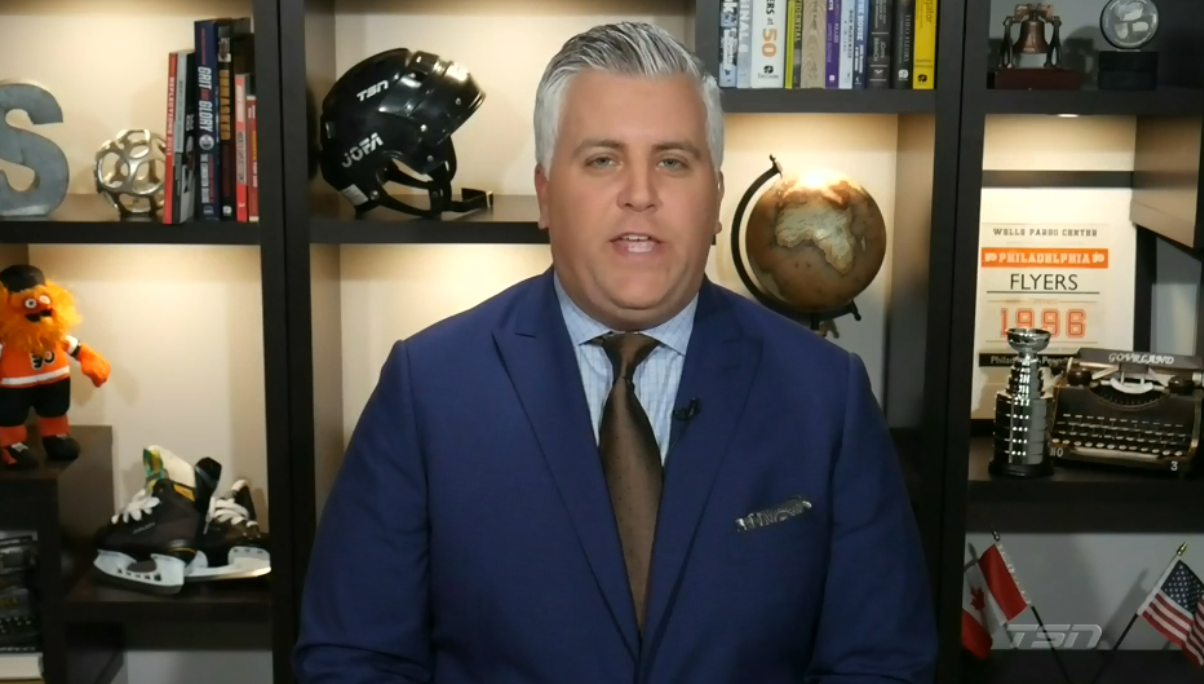 "The Friedman"
I'm not playing favourites by only having TSN entries in the three stars. I couldn't find anything on Sportsnet that measured up. I'm pretty sure Sportsnet hasn't put as much effort into this as TSN has, because a few others on TSN (NFL analyst Davis Sanchez, NBA reporter Josh Lewenberg and NHL insider Darren Drager) also have good backgrounds.
The always colourful Elliotte Friedman gave us this beauty last week. A classic "hostage background" with the camera aiming up far too much, although I'm sure that wood paneling would look good in the lounge of a golf course back in the 80's.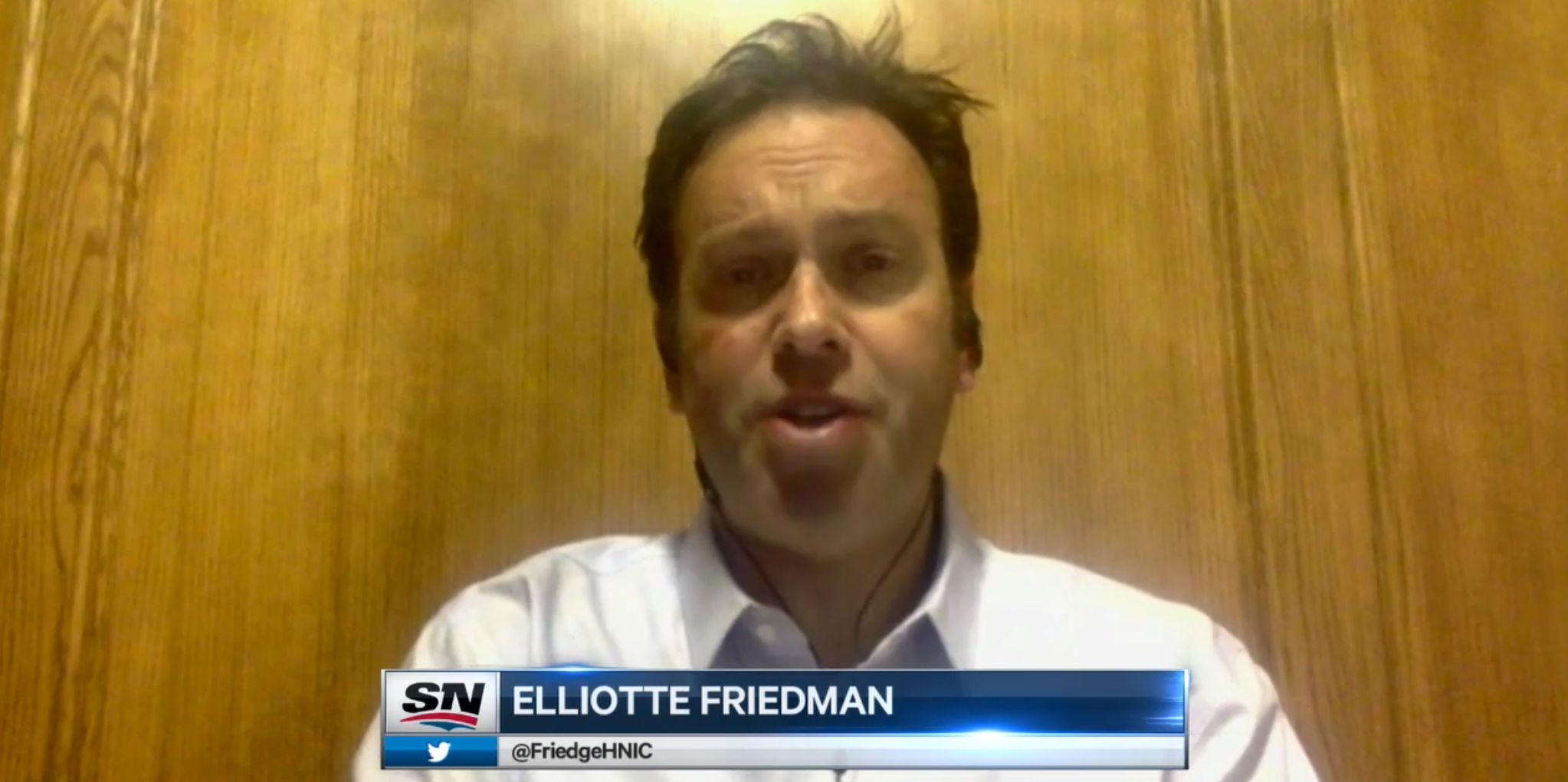 Photo credits: TSN/Sportsnet
Get Help With Your Background

Just one of the things I cover in my virtual media training workshops is how to handle media interviews from your home or office. I'll set you up to look as good as possible. Find out more here.