Don't Argue With Your Doctor on Twitter

By Grant Ainsley | Tips | [comments] | Posted [date]
---
Monday was one of the days I used to love when I was in radio news. As I sat at my computer yesterday, I realized we had the decision of Teck Frontier not to proceed with its project and reaction to it, railway barricades being removed, the court decision on the carbon tax, the Harvey Weinstein jury decision and the NHL trade deadline. Oh, and stock markets were melting down because of the coronavirus.

As all hell was breaking loose, Alberta's doctors and the province's Health Minister were sniping at each other on Twitter and things were getting pretty heated.

It made me realize that two sides in a labour dispute can now negotiate in social media, because they don't need the news media anymore to sell their side of the story.

Nurses Get Paid
I remember the spring of 1980. It was early in my career in radio news in Edmonton and nurses across Alberta went on strike. I was affected personally because my mother was in hospital at the time.
I remember the support nurses had in Alberta for that walkout, even though the government claimed it was illegal and ordered them back to work. In late April, the nurses and the government reached an agreement on a new contract and nurses received a 39.8% pay raise over two years.
The nurses had a huge amount of public support during the strike and Albertans seemed thrilled they got such a big pay hike. Keep in mind however, in those days inflation was running around 10% a year, so they needed 20% more just to stay even.
I also remember a lot of negotiating in the media (I was part of it as a reporter), but of course in those days social media didn't exist, so the media included newspapers, TV and radio. I'm reflecting on that walkout now because of the current showdown between doctors and the Alberta government. Today we have social media and it's interesting to see how both sides are trying to move the needle on public opinion.
Don't Poke the Bear
Earlier this month, talks between the Alberta government and the Alberta Medical Association, which represents physicians in the province, broke down. The government went into the discussions wanting major concessions from doctors in an attempt to reduce health care costs in a big way.
Just after that happened, the Alberta Health department's Twitter account started posting messages like these.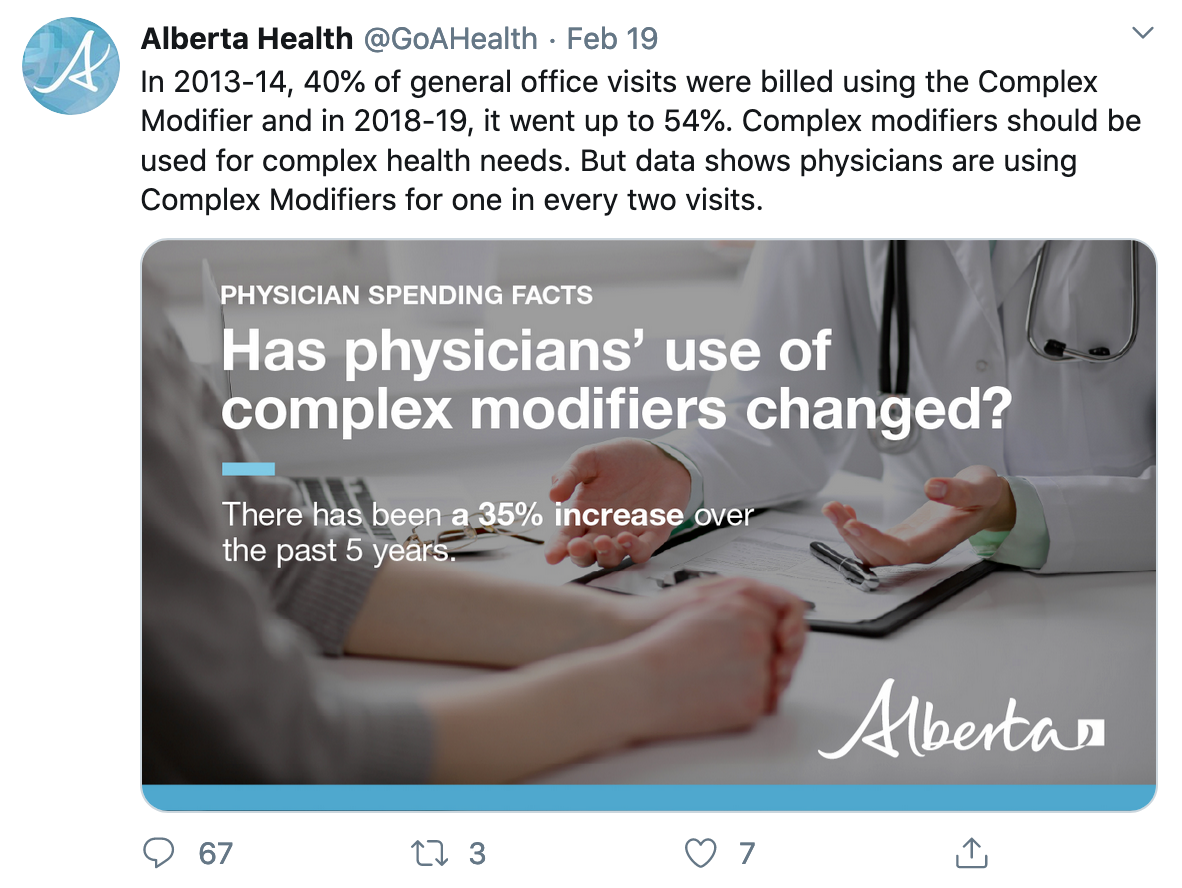 I was more than a little surprised. Alberta Health's Twitter feed usually included self-help posts like reminding people to wash their hands to avoid getting the flu and how to search for lice your kid's hair.
Now it was looking for public support on its position against doctors after terminating the agreement it had with them? Apparently so.
That was followed by Health Minister Tyler Shandro making similar comments on his Twitter account. Problem is, when you stick your chin out there, somebody might take a swing at it and that's what's happened.
The Alberta Medical Association, which hadn't negotiated in the media and took a very professional approach throughout negotiations, apparently decided it was fed up with Shandro and what he was saying.
It's using Twitter to fight back and it's not pulling any punches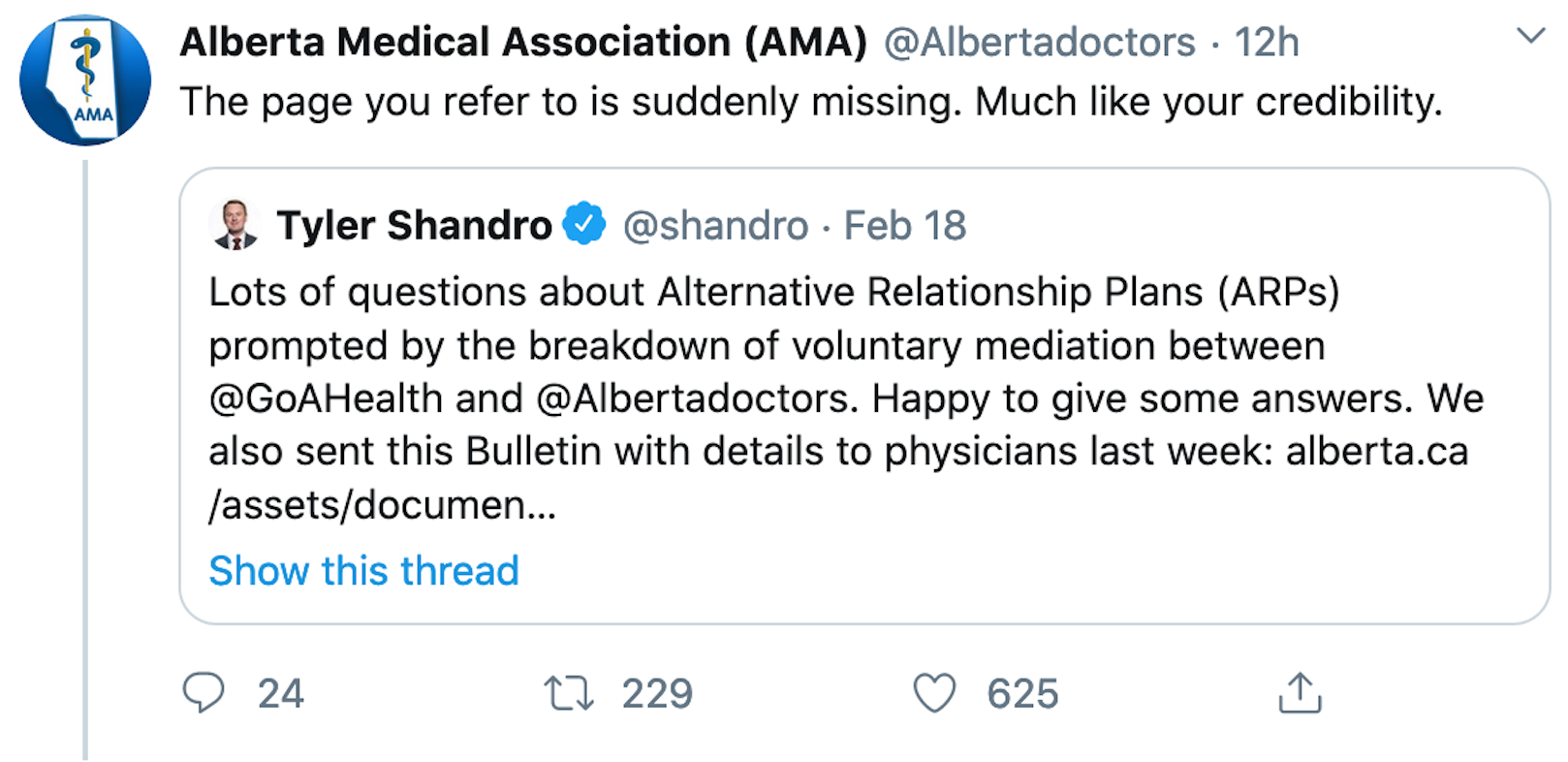 Whoa. Different times we're in it seems. Hard to say what's going to happen in the next few weeks, but right now it looks as though there's never been a bigger split between Alberta doctors and the province's Health Minister.
"We're Not Going to Negotiate in the Media"
For years we're heard the phrase "We're not going to negotiate in the media" which is funny because everyone does. Unions, corporations, governments you name it, everyone does. Even if they don't speak publicly, they say enough off the record to reporters to get their point across. It hasn't changed since I was in the media years ago.

We've turned the corner now and I wonder if we'll hear the phrase "We're not going to negotiate in social media"? It has become a viable way for both sides in a dispute to get their messages across to the public. I'm not sure the public likes to see either side in a dispute snipe at each other in social media. However, if one side takes an aggressive position in social media, what's the other side supposed to do?
It will be interesting to see how this one turns out. If you want to compare reputations of doctors against a Kenney government cabinet minister there's no contest. Doctors will win every time. We're also seeing far more doctors supporting the AMA on Twitter than people supporting Shandro, because there are thousands of doctors in Alberta like this family doc.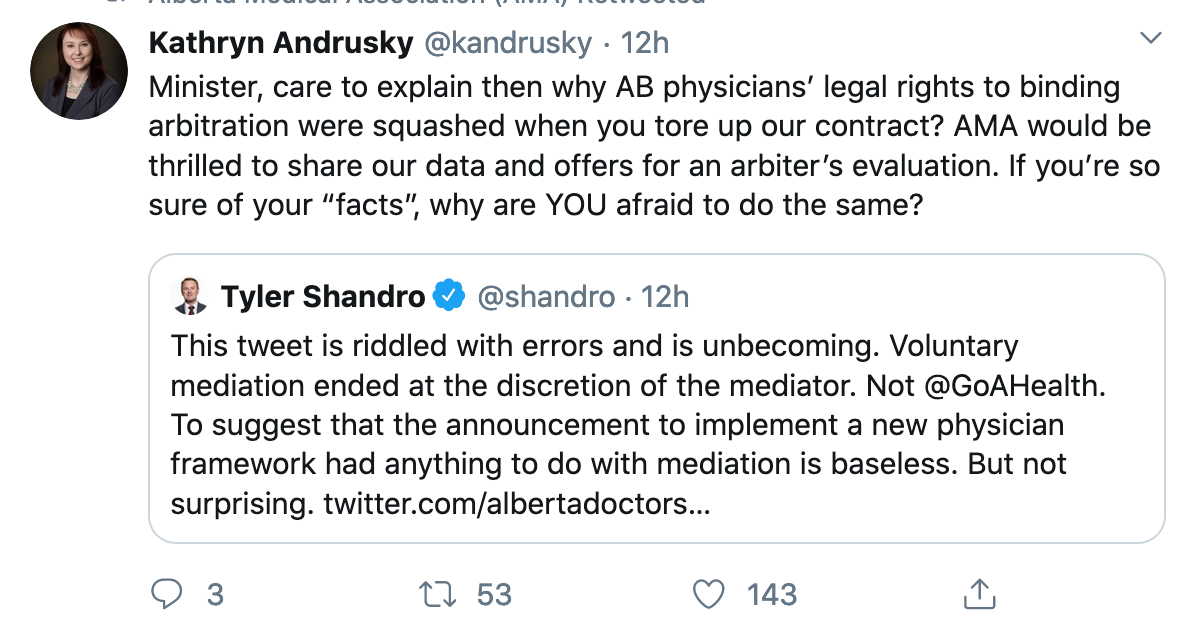 At the end of the day though, popularity contests don't matter if the government has made a decision and plans to stick with it. Whether its teachers and school boards that are upset, or doctors and nurses, the government has an agenda and appears to be sticking to it.
What we are seeing though is a new way of negotiating in the media – social media that is.